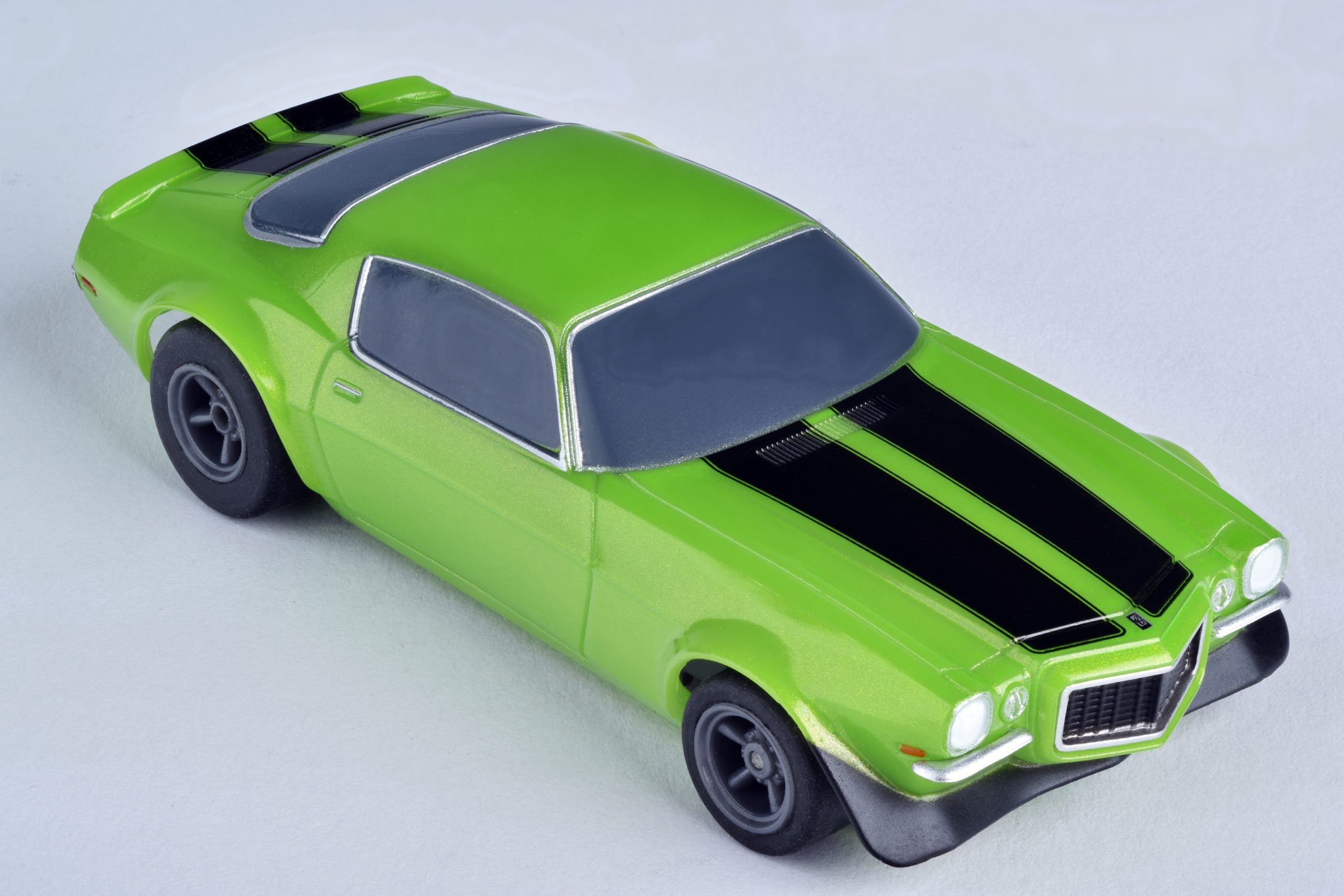 The Mega G Debut
The Lightest, Fastest, Most Realistic Production HO Slot Cars Ever Made. Period.
All new from the ground up, the Mega-G chassis made it possible to create stunning bodies that took realism to levels never before seen in HO scale.
With the longest wheelbase in HO and the lowest, narrowest chassis ever made, our designers were able to create the most realistic 1/64th cars ever. Together with up to 8 color decorations and super quality graphics, the new bodies were simply beautiful.
But that wasn't all! Up to 30% lighter than the competition, the Mega-G was easily the lightest chassis you could buy in the early-mid 2000s. On top of that, the Mega-G's center of gravity was also the lowest. So you got a car that was blindingly fast and nimble. Until the Mega G+, of course.