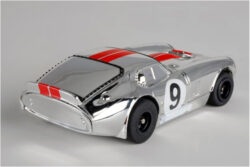 Customer Support
AFX products come with a lifetime warranty – that's right, it never expires.
Get & give top tier product support, contact us today!
Options for Dealers with a Warranty:
Contact us on behalf of your customer.
Send your customer to us to file a claim for themselves.
Replace the part from your own inventory then contact us to make you whole.
Insider's Tip: A defective race set usually only requires one replacement part. So instead of going through the hassle of returning an entire set, just replace the defective part! 
File a Claim  |  Call (877) 866-9239  |  Email [email protected]