Ultimate Drivability
Mega G PLUS System
Mega G+ Chassis
It's smoother, more consistent, and more intuitive than any car we've ever built.
Tri Power Pack
Adjustable voltage and more amperage than any other set-based power pack.
120 ohm Controller
Smoother and more progressive making racing wheel-to-wheel even easier.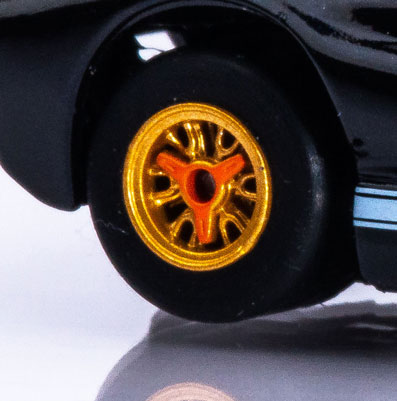 Why do the wheels on the Ford GT40s have different colors on them? 
The different colored piece of the wheel is called a "knock-off" and is designed to tighten as the wheel rotates. The driver-side wheel rotates counter clockwise as the car is driven. The knock-off spinner is righthand threaded so it tightens as the car rolls forward. The passenger-side wheel rotates clockwise as the car is driven. The colors tell the pit crew which wheel goes on which side of the axle.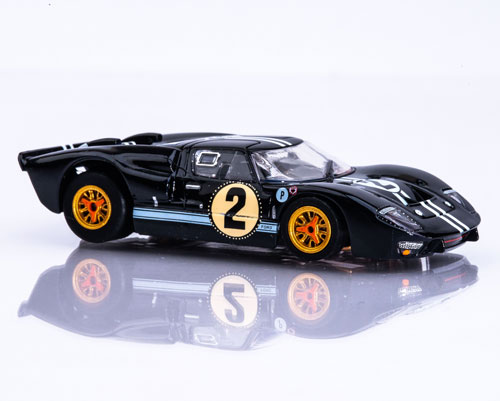 Advice
How to Care for your Cars & Track