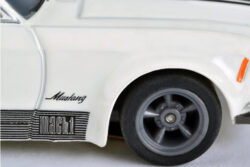 Get Paid to Advertise
Did You Know?
You can receive up to 2% of Net Sales for production of AFX ads!

Just send us a sample of your AFX ad & a copy of the invoice the same way you submit your orders & we'll issue you a credit at the end of the calendar year.

All claims must be submitted to Racemasters prior to March 1, 2022 to be counted as the 2021 allowance.

This offer is available for direct buyers only.
Do you have the latest AFX Logo on your website?

Download it HERE
Is your store listed as an AFX Dealer in our website's Store Finder?

Submit it HERE